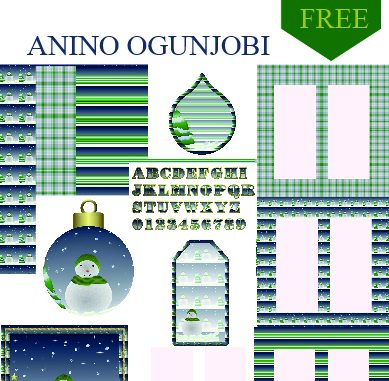 Start those Christmas card and Christmas crafts early.
It is a beautiful day today!
Here is a free Holiday snowman Printable paper kit designed by Anino Ogunjobi.
Use it for your crafts.
You can download it in PDF format here: HOLIDAY SNOWMAN PRINTABLES by Anino Ogunjobi
You can use this printables to make items
to give as gifts,
to sell
Later on! I will post some ideas or inspirations using this product.
Have fun and happy crafting!