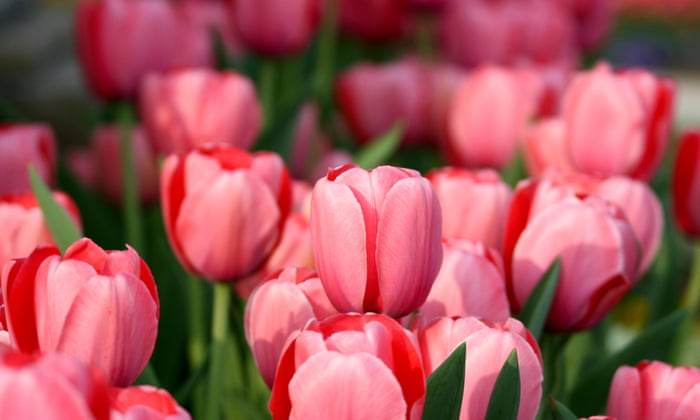 Cut flowers brighten up any occasion with beautiful colours and fragrant scents. If you're planning a wedding, party or special event, growing your own flowers is a great way to save money, while caring for the environment. Come along to our classes with artisan florist Georgie Newbery and you'll learn how to grow, cut and condition flowers in your own garden or allotment.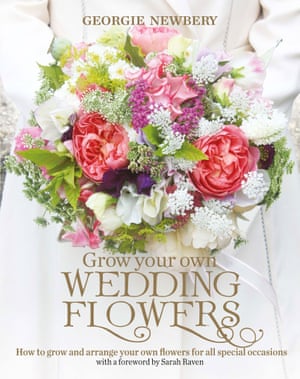 Take your pick from the two classes outlined below – a morning class on creating a cut flower patch at home, and a hands-on course on making floral arrangements for a specific event. Or, you could book onto both classes and spend the day learning how to grow your own flowers and create beautiful arrangements for your special day.
Details
Date: Sunday 22 May 2016
Times: Morning class, 10am-1pm
Price: £49 (includes VAT, booking fee and drinks)
Event capacity: 100
Location: The Guardian, Kings Place, 90 York Way, London N1 9GU
Date: Sunday 22 May 2016
Times: Afternoon class, 2pm-5pm
Price: £129 (includes VAT, booking fee and drinks)
Event capacity: 24
Location: The Guardian, Kings Place, 90 York Way, London N1 9GU
Morning class
A lively seminar on how to create a flower patch for a specific occasion – plus a live cutting demonstration on making a hand-tie with garden flowers
Planning and curating a cut flower patch for a special event
How much space you'll need in your garden or allotment
Making the most of your garden – and the flowers you already have
Choosing varieties of cut flowers and greenery to sow
How to take seasonal change into account when planning your flower patch
Cutting and conditioning – when you'll need to cut flowers for an event and how to get the most out of them on the day.
Afternoon class
An in-depth demonstration of how to create arrangements for a wedding or event – with practical exercises where you'll put what you've learned into practice
Georgie will demonstrate how to create a bride's bouquet, a buttonhole, a jam jar posy and a large jug of flowers, offering expert tips and guidance along the way
Advice on how to plan in advance and practice your arrangements
Stem counting – quantities, timings and examples
Cutting and conditioning your flowers – including the best time to cut them ahead of a wedding or event
How many people you'll need to help prepare your arrangements for your big day
How to bring out the best in the cut flowers from your garden – and create maximum effect on the day
Practical exercises – put what you've learned into practice by making your own floral arrangements during the class
Gardening month curated by Alys Fowler
This is part of a series of gardening classes specially curated by Guardian columnist Alys Fowler for the month of May. You may also be interested in these classes:
Keep an eye on our website or sign up to the Guardian Masterclasses newsletter to be among the first to hear about more classes in this exclusive series, taught by some of the UK's finest gardening experts, foragers and designers.
Tutor profile
Georgie Newbery is a flower farmer and artisan florist. Using flowers mostly grown on her smallholding in Somerset, she sends about 1,500 bouquets a year by post, supplies countless arrangements for weddings, and delivers talks and workshops. Her books include The Flower Farmer's Year and Grow Your Own Wedding Flowers. She tweets @TheFlowerFarmer.
To contact us, click here. Terms and conditions can be found here.
Returns policy
Tickets may be refunded if you contact us at least 14 days before the course start date. Please see our terms and conditions for more information on our refund policy.
More information, please visit: http://www.theguardian.com/guardian-masterclasses/2016/feb/11/celebration-how-to-grow-your-own-wedding-event-flowers-course