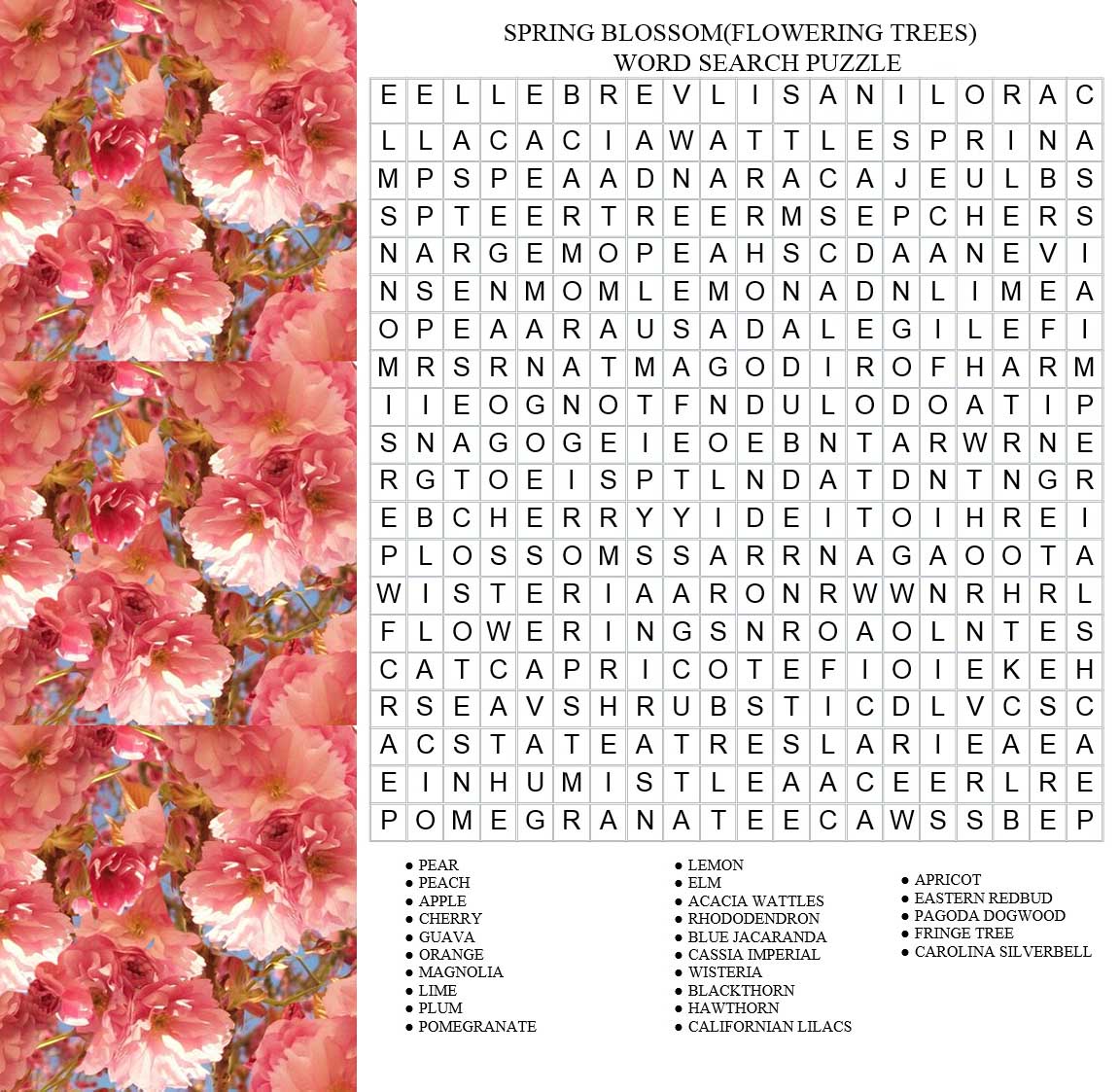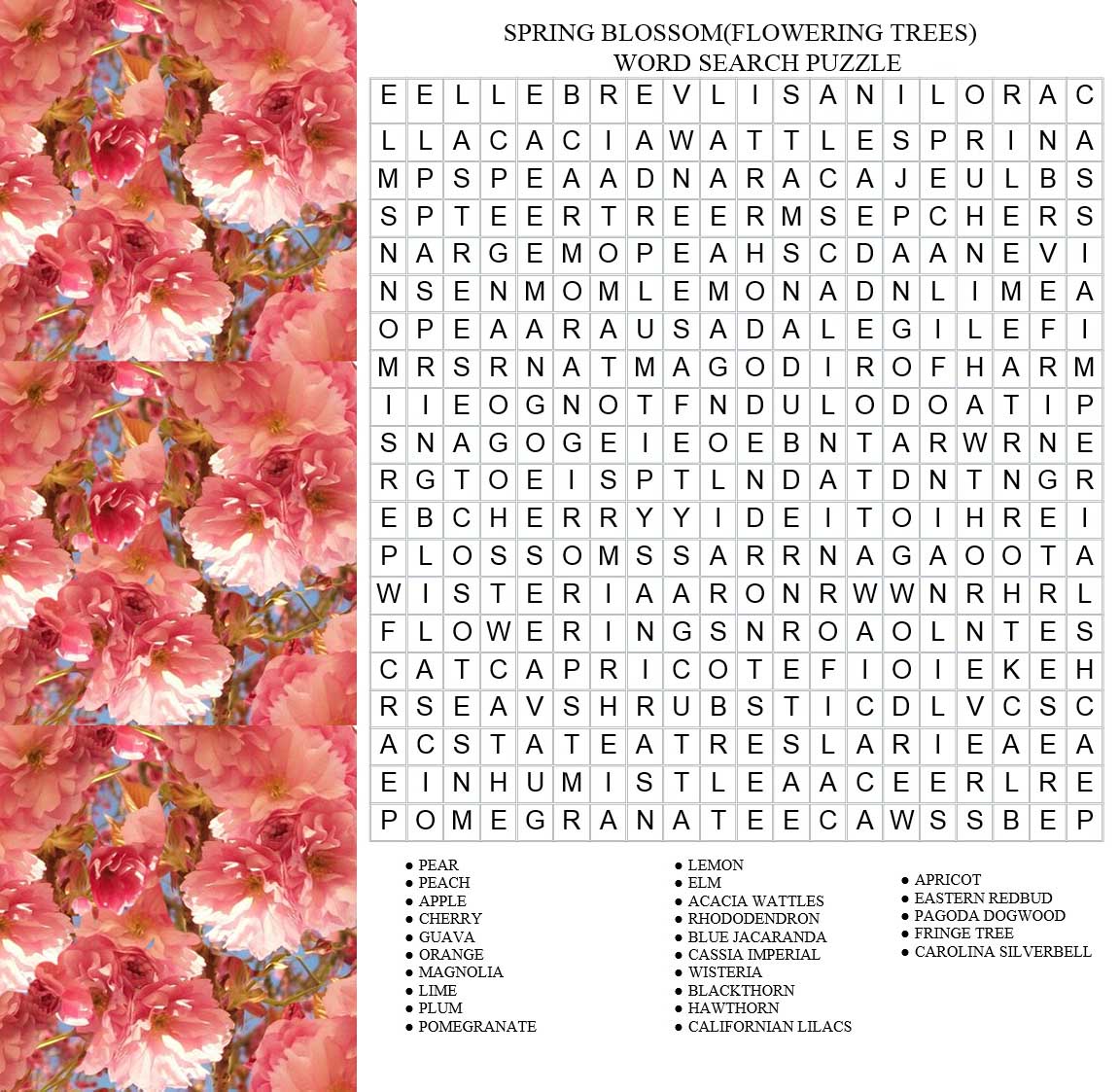 Spring is in the air and the atmosphere is filled with spring blossoms(flowering trees). The landscape is beautiful with this display of blooms in Spring.
Today's word search puzzle is on Spring blossom flowering trees, to celebrate the Spring season with you.
Children can play this word search puzzle.
It is available in PDF format: SPRING FLOWERING TREES WORD SEARCH PUZZLE BY ANINO OGUNJOBI
You can also right click on the picture/image of the wordsearch puzzle to save and print it in Jpeg.
Have fun word searching!