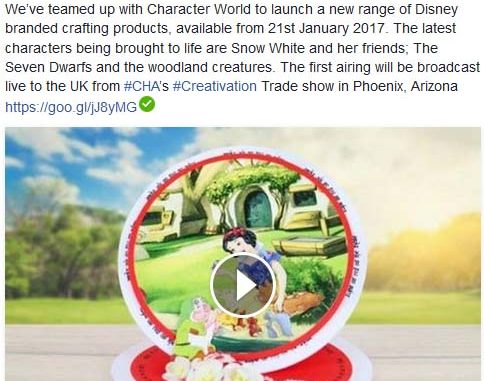 According to a post of Create and Craft TV on their facebook page, they are launching new Disney's Snow White crafting products on the 21st of January 2017(see screenshotbelow).
The caption reads,
We've teamed up with Character World to launch a new range of Disney branded crafting products, available from 21st January 2017.
The latest characters being brought to life are Snow White and her friends; The Seven Dwarfs and the woodland creatures.
The first airing will be broadcast live to the UK from #CHA's #Creativation Trade show in Phoenix, Arizona.