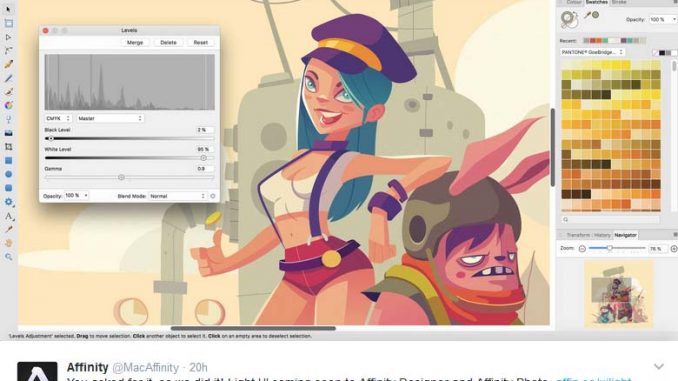 Affinity tweeted that the Light UI is coming soon to Affinity designer and Affinity photo.
Read the press release below.
One of the most commonly requested features we have had for Affinity is the ability to switch to a light UI mode. Well, we're excited to reveal today that this functionality will be included with both the Affinity Photo and Affinity Designer update to version 1.6.
The debate around whether light or dark UI is preferable in graphic design software is one which has existed for a very long time. Is dark better for photo editing? Is light better for layout design work? Can dark cause eye strain? Does it simply depend on the colour scheme of the image or design you are working on?
In the end of course it just comes down to personal preference, and in the 1.6 versions you will simply be able to switch between dark and light UI modes so the choice is yours.
Check out how Affinity Designer looks with a light UI:
Read more: https://affinity.serif.com/blog/affinity-1-6-versions-to-include-light-ui-mode/