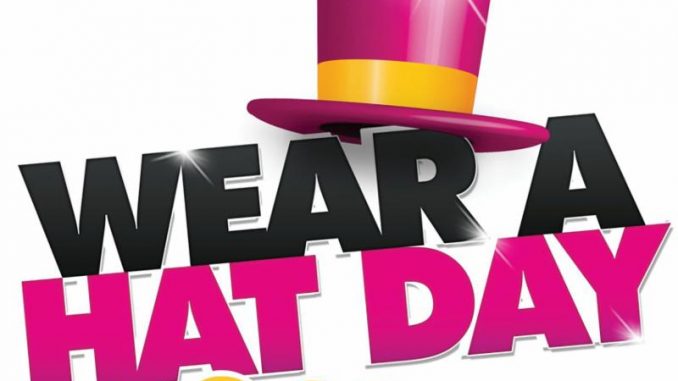 Milliner Stephen Jones OBE created three one-off hats using Hobbycraft products to celebrate as Hobbycraft- the United Kingdom's largest craft retailer, partners with Brain Tumour Research for their 2017 Wear A Hat Day campaign.
Wear A Hat Day is on Friday, March 31st, 2017 for its eighth year.
Between March 31st and April 2nd 2017, Hobbycraft employees and customers will be taking part in a Wear A Hat Day Weekend and a series of in-store events, including hat-making workshops, will also be held across more than 80 of the company's UK stores during February and March.
"As a supporter of Brain Tumour Research, I am delighted that Hobbycraft are working with the charity for Wear A Hat Day 2017,
"I hope the public will get behind the campaign by attending the hat-making workshops and using Hobbycraft products to make their own hats, just as I have done. You can really show your creative side with hats, and this is all for such an important cause, so let's make this a big success." Jones said.
The "wear a hat day fascinator" costs £2 each. 50p from the sale of each pink glitter side hat will go directly to Brain Tumour Research.
The pink glitter side hat can be purchased in-store and online at Hobbycraft. 
Visit www.hobbycraft.co.uk. to find out if a Hobbycraft store near you is having a "Wear a Hat Day" event.