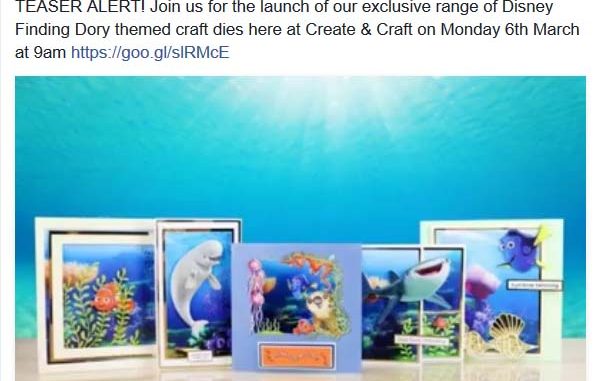 According to a post and video by Create and Craft TV on their facebook page, They(Create and Craft TV) are launching Disney's Finding Dory craft dies.
See the screenshot and caption below.
TEASER ALERT! Join us for the launch of our exclusive range of Disney Finding Dory themed craft dies here at Create & Craft on Monday 6th March at 9am.
http://www.createandcraft.com/gb/disney.