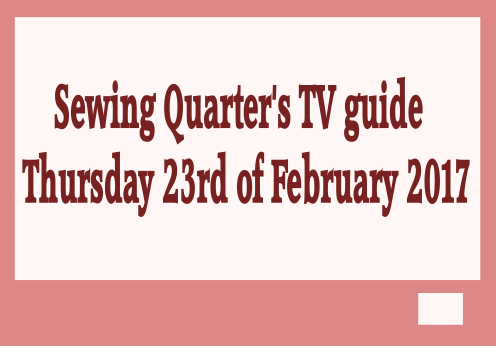 Here is Sewing Quarter's TV guide for Thursday 23rd February 2017.
08:00AM: Spring Table Treats – Brighten your table and delight your guests as we show you how to make some simple, stunning tableware.
09:00AM: Beach Bag – With spring on the way, now's the time to start planning that beach getaway. Today we're making beach bags with the stunningly vibrant Batik fabric range.
10:00AM: Spring Table Treats (Part Two) – Join us for Part Two of our Spring table Treats project.
11:00AM: Wash Bag – We're back with the stunning Batik range of fabrics, as we demonstrate how to make a wash bag.
Watch Sewing Quarter on,