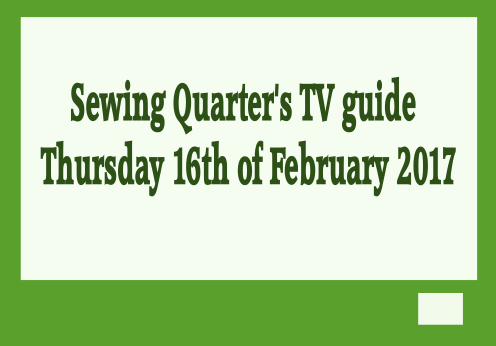 Here is Sewing Quarter's TV guide for Thursday, 16th February 2017.
08:00 AM: Sewing 'Bee' – Join the buzz as Sammy Claridge kicks off our animal-inspired day with a beautiful Paper Piece Bumblebee Appliqué kit by Tilda.

09:00AM: Owl hour- Expert toy maker Jo Carter shows us how to make an adorable owl softie.
10:00AM: Panda Pals – Our animal-inspired day continues with an adorable Panda softie using the ever-popular Pandalicious fabric range.
11:00AM: Fox Friends – Concluding our day of animal-inspired fun with a cunnigly cute fox softie, with guest Jo Carter.
Watch Sewing Quarter on,
Freeview 78
Online: https://www.sewingquarter.com