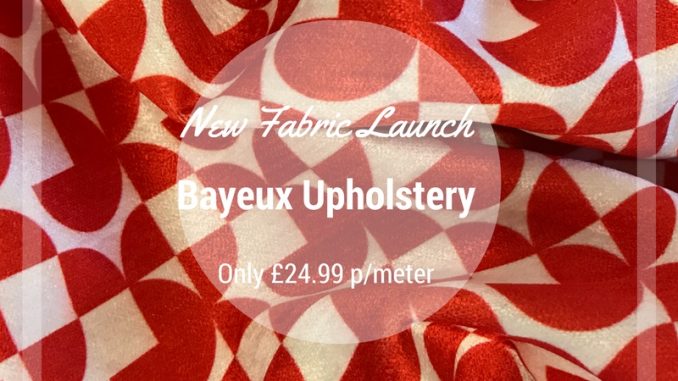 Meet Fashion Formula's new fabric called Bayeux Upholstery.
Read the press release below.
Our new fabric this week is a fantastic upholstery fabric…
We have 4 exciting new fabrics for digital printing out this month – 1 each week.
BAYEUX UPHOLSTERY
Bayeux Upholstery is a heavyweight luxurious upholstery fabric. It has a velvety touch but a pronounced weave texture and a slightly metallic shimmer – making the print look fantastic. Its heavy 495 gsm weight and strong weave make it great for cushions, curtains, upholstery, fashion or general interiors use.
With prices starting from £24.99 / mtr for fabric and printing, it's a perfect way to add a bit of opulence to your home.
Create your own Bayeux Upholstery digital prints:
– Linear Meter ( 140 cm wide) from £24.99
– Fat Quarter ( 65 x 48 cm) from £8.75
– Sample Square ( 20 x 20 cm) from £2.50
Link: https://www.fashion-formula.com