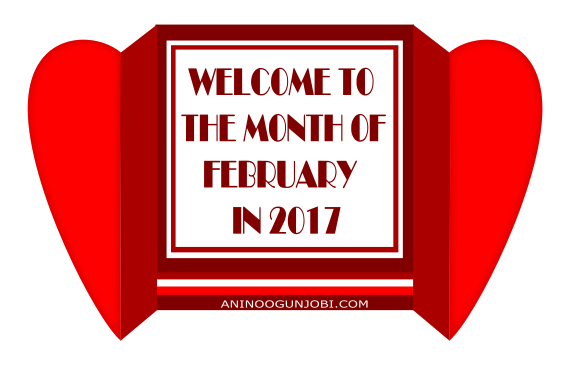 It's a new month.
Last month(January) was National hobby month and I hope you had fun crafting and reducing your craft stash.
This month is a cheerful month.
As we prepare for valentine, you will notice that "Love is in the air".
I pray that this month is cheerful and favourable to you.
Have a blessed month and stay safe.
Happy new month and welcome to the month of February in the year 2017.