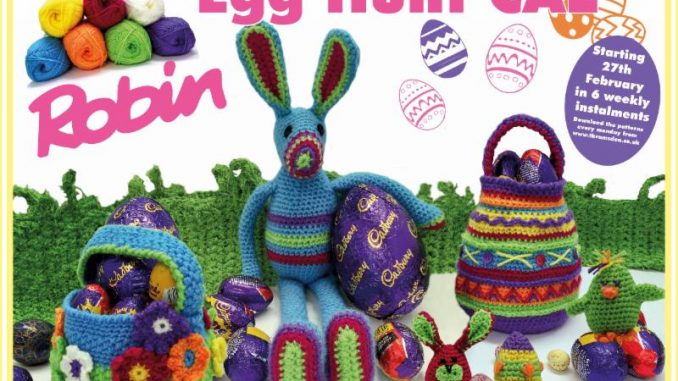 An Easter CAL(crochet advent calendar) by Thomas B. Ramsden is launching soon.
Read the press release below.
Our 6 week CAL Easter Egg Hunt Set will soon be underway, and this is your chance to join in the fun.
The patterns will be released as free downloads from www.tbramsden.co.uk every Monday from the 27 February 2017 until the 3 April 2017.
So grab your Robin yarn packs and get ready to Crochet!