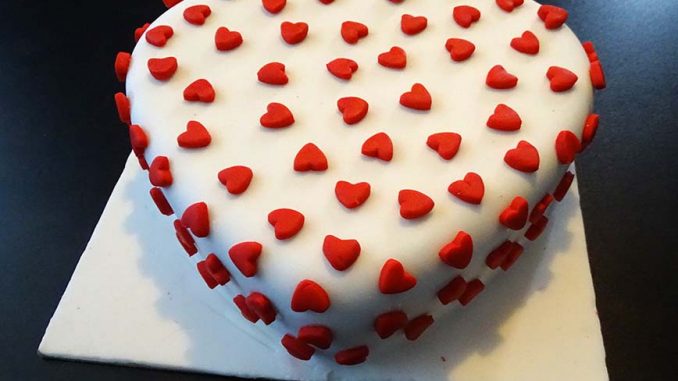 An easy cake for you and your children to make. This cake combines the technique of shape cake( using a shape baking pan) and decorating with a shape cake plunger cutter.
Materials needed
Rolling pin
Un-iced cake
Food colouring paste ( I used Wilton® red)
Fondant
Artist brush for cake
Icing sugar for dusting
Heart shape cutter plunger
Fondant / cake smoother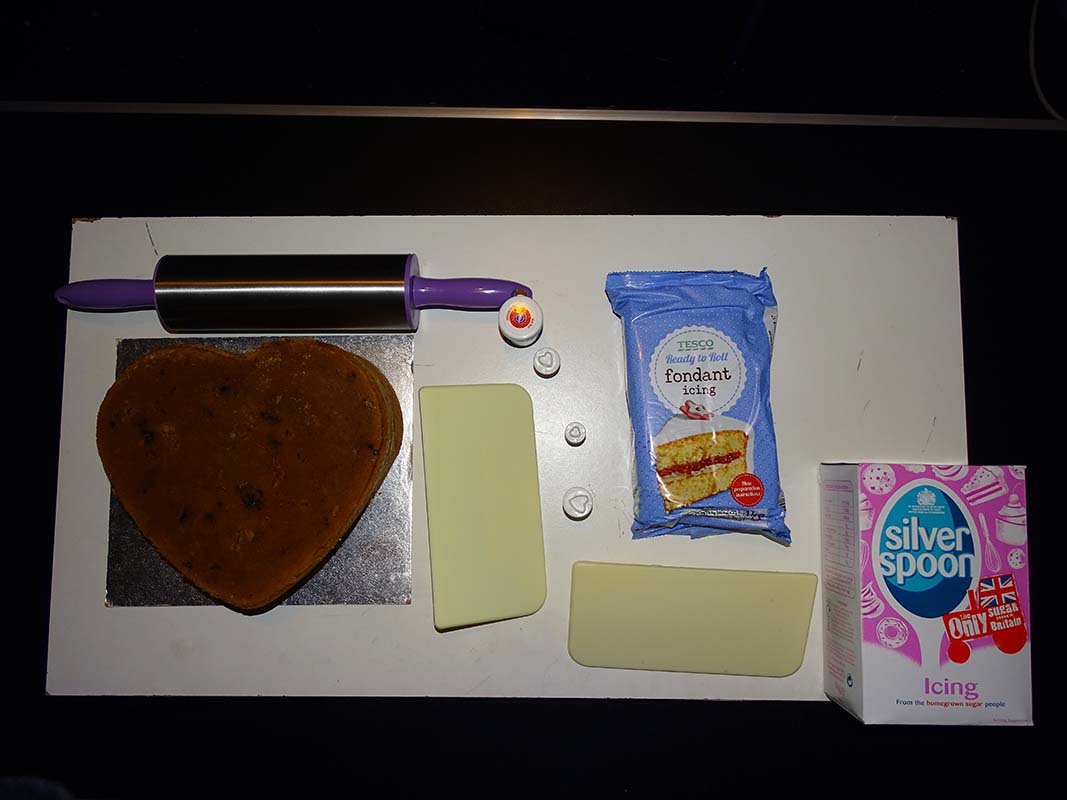 Step 1: Roll out the fondant and smooth out the lumps using a fondant smoother.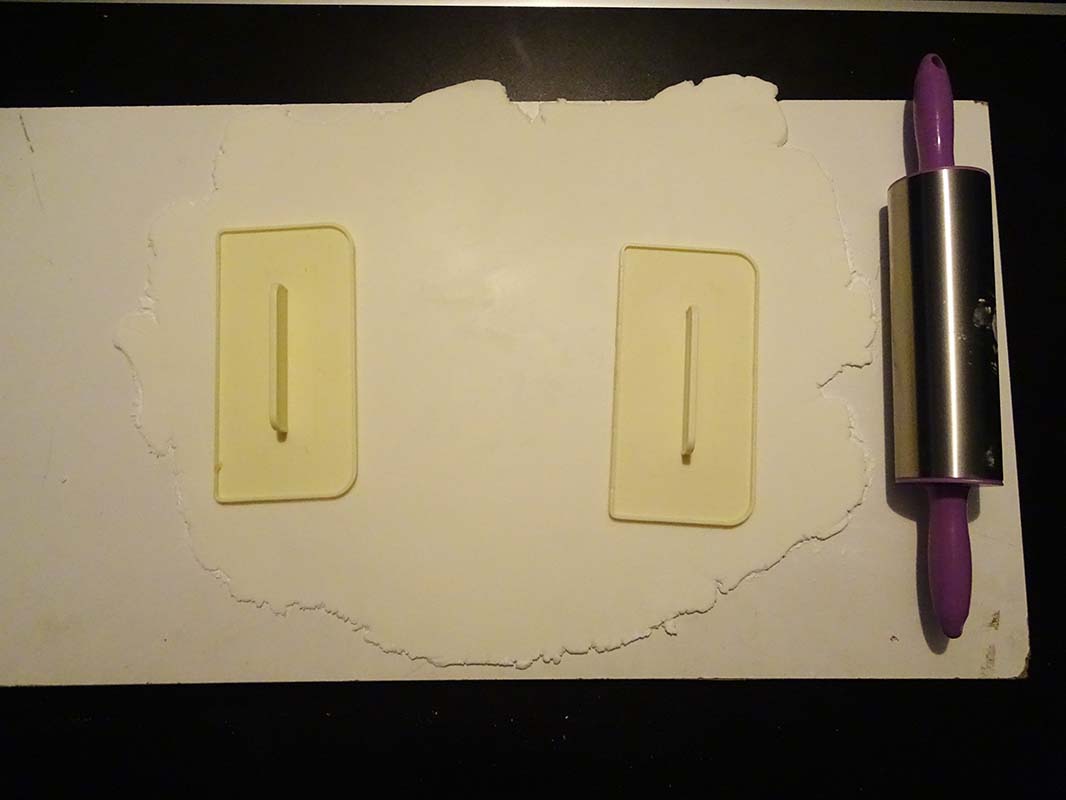 Step 2: Cover the cake with the rolled fondant and then arrange the fondant with the palms of your hand to remove pleats(do not stretch the fondant).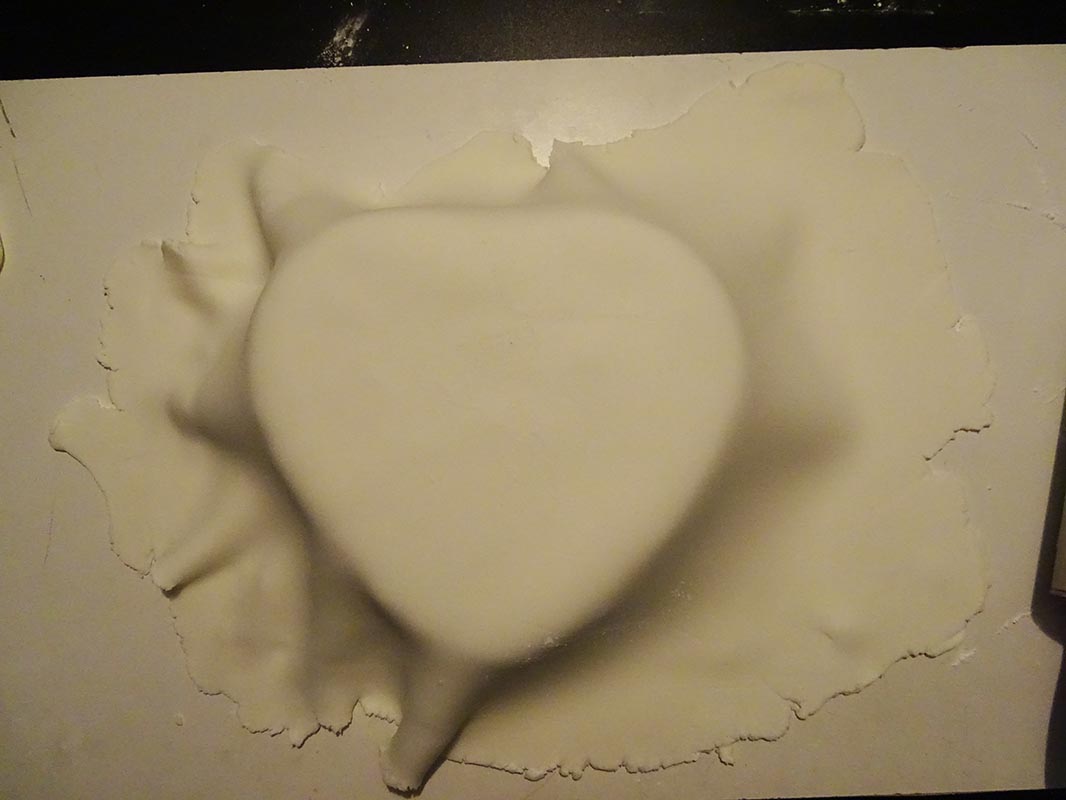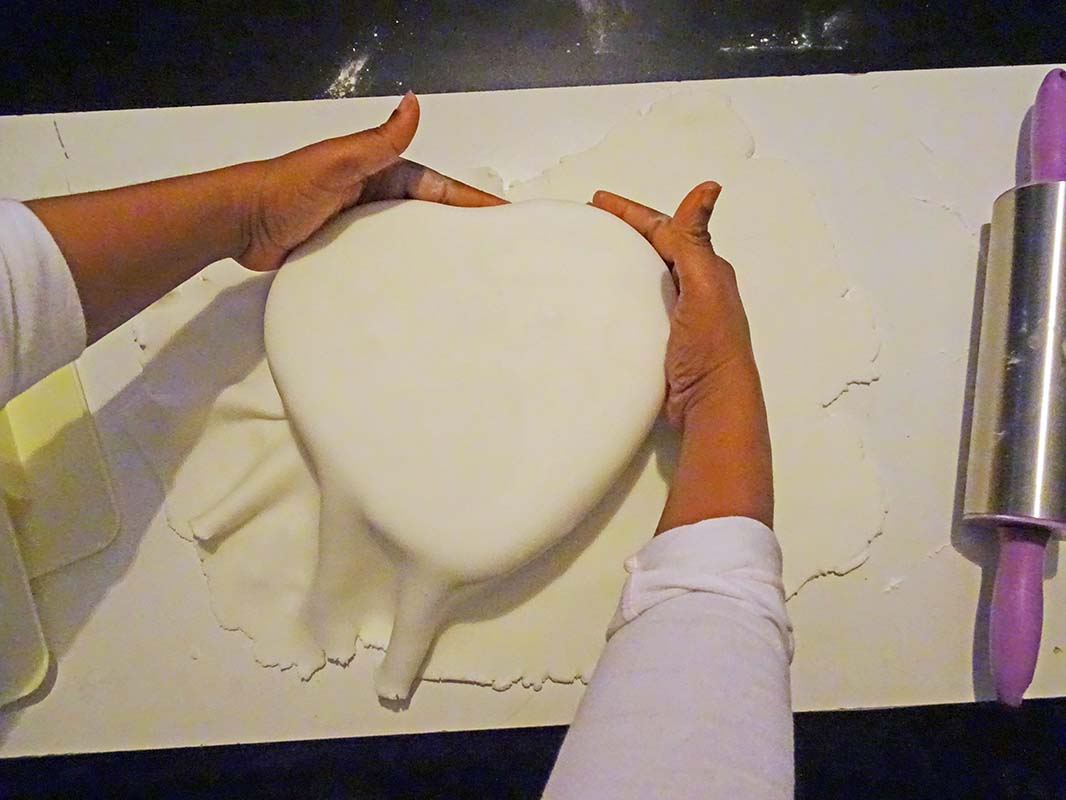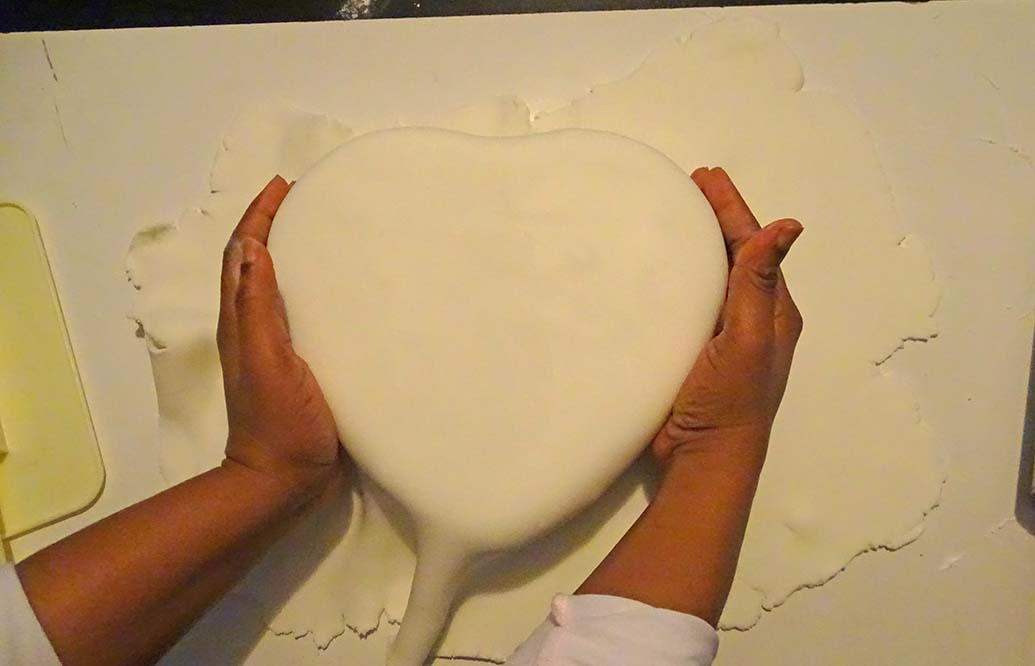 Step 3: Smoothen with the cake/ fondant smoother.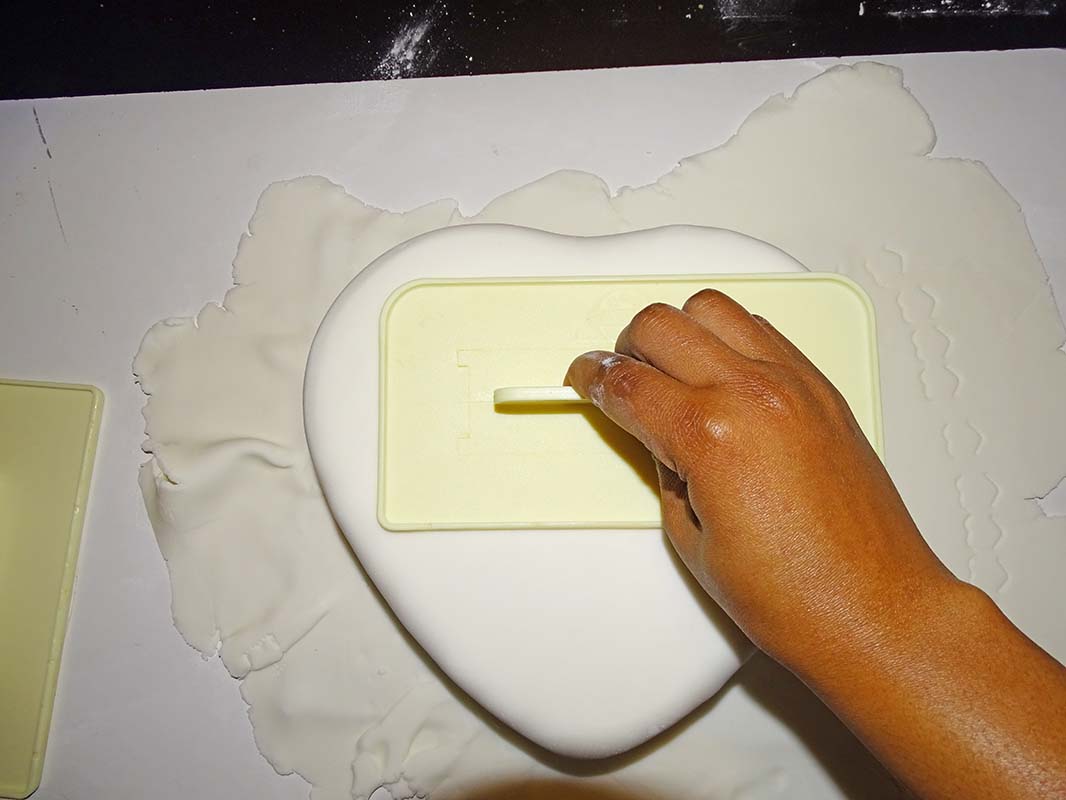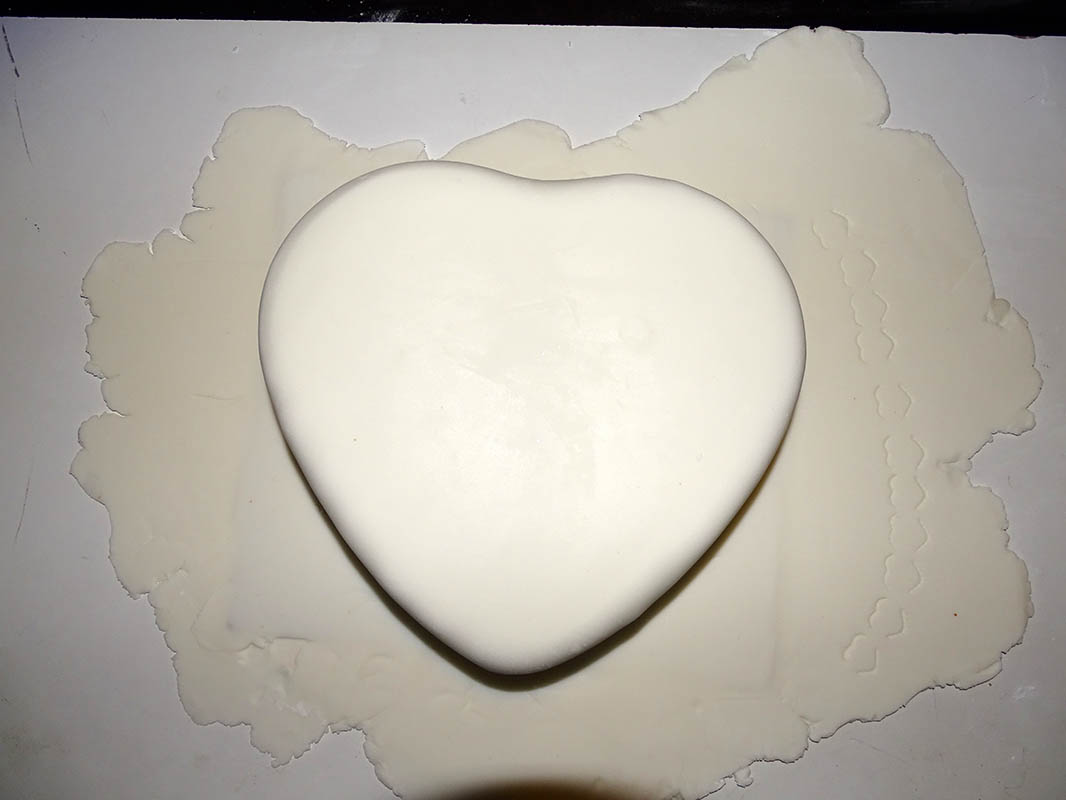 Step 4: Put drops of red food colouring paste on the fondant and knead until the colour is thoroughly mixed.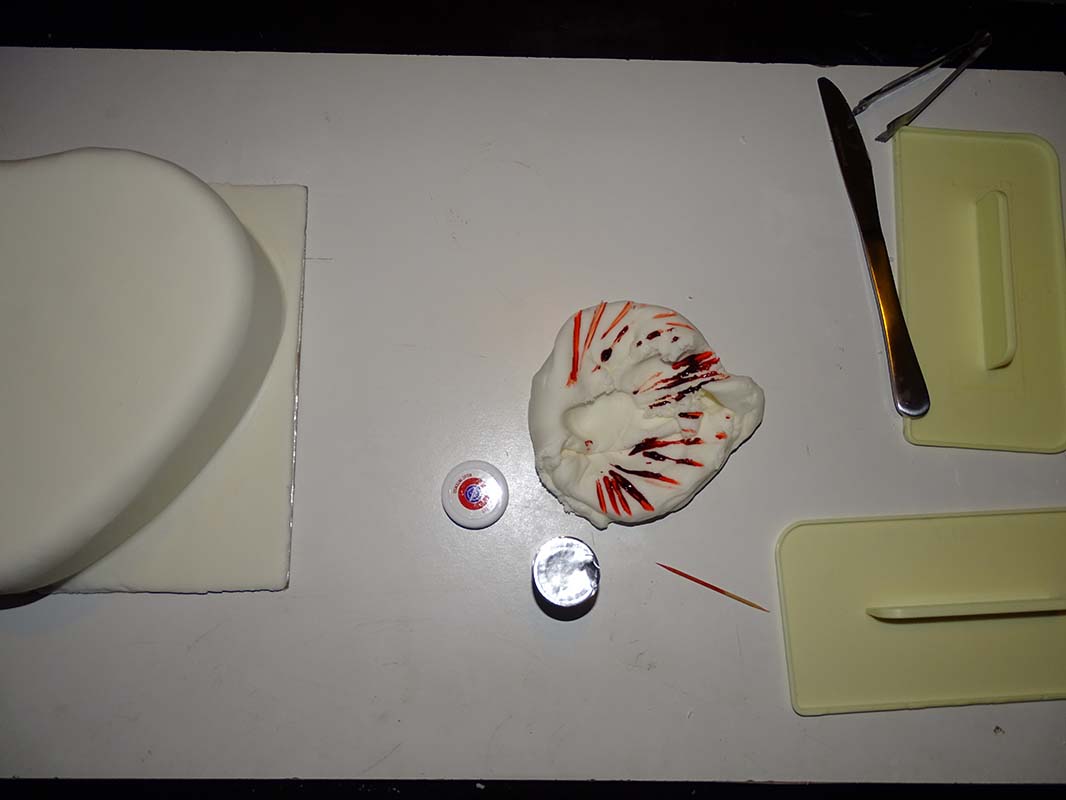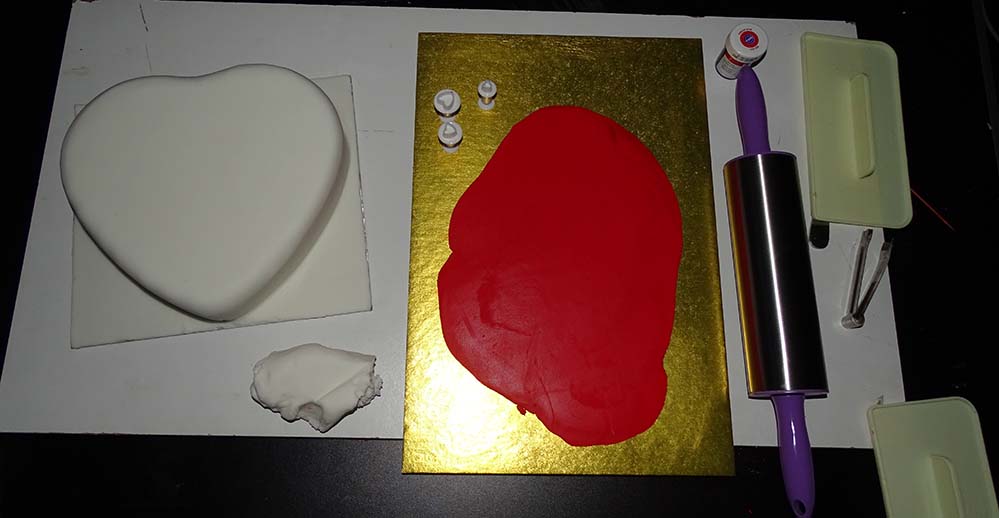 Step 5: Roll out the red-colour fondant and then cut hearts using the heart plunging tool.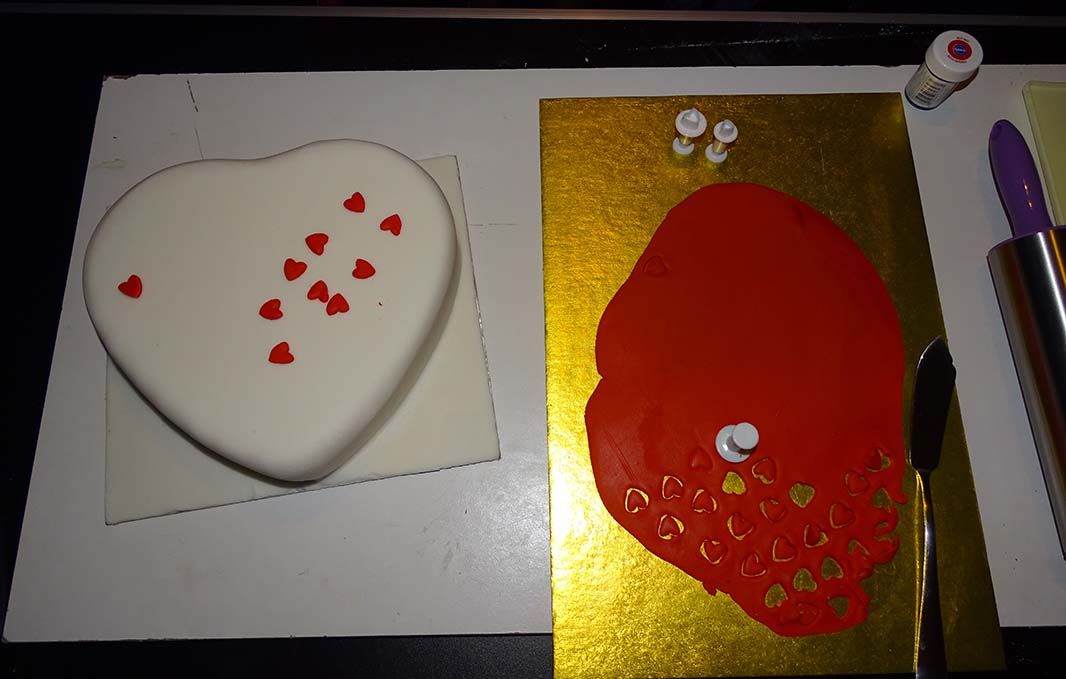 Step 6: Mix a little fondant with drops of water, to make edible glue. Use a brush to apply the edible glue to the surface(the spot where you want to place the punched mini hearts) of the fondant covered cake and then place the punched hearts on the glue.