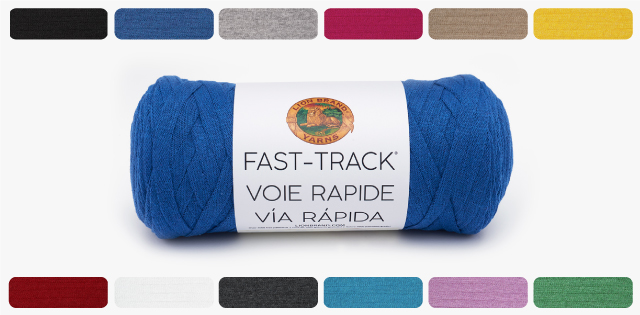 Have you seen Fast-Track® yarn by Lionbrand?
About the yarn
Fast-Track® is a unique, ultra-drapey tape yarn: the cotton-poly blend is as soft as your favorite t-shirt and so lightweight that you'll feel comfortable wearing it all year round.
Fast-Track® is incredibly versatile thanks to its flexible gauge: a tight gauge is perfect for home décor projects like baskets and rugs, while a looser gauge creates garments like shawls, scarves and cardigans.
Available in a dozen rich hues from neutrals to brights, Fast-Track®'s flat shape creates beautiful looking stitches for your year-round knit, crochet, & crafting needs.