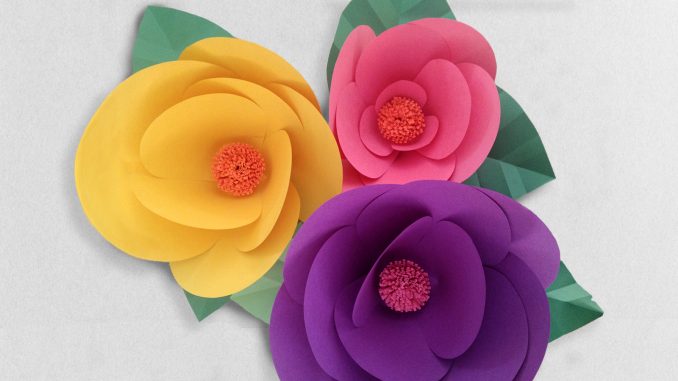 Join Robert Mahar on Creativelive and watch the free broadcast as he teaches how to make paper flowers for different occasion on Wednesday, Mar 29th – Thursday, Mar 30th, 2017 at 9:00am (PDT).
Read the press release below.
Do-it-yourself: Paper Flowers.
Paper flowers add whimsy and beauty to any occasion. Learn how to craft a whole handmade garden with Robert Mahar in How to Make Paper Flowers step by step.
Paper flowers can be used as photo backdrops, centerpieces, napkin rings, or anything else you can dream up. This celebrated art form is sure to turn heads and spark conversation among anyone who experiences it. Learn how you can make your next event beautiful from Robert Mahar in How to How to Make Paper Flowers.
Robert Mahar is an arts and crafts professional who teaches others how to create imaginative do-it-yourself projects. In this class, Robert will teach you how to make impressive florals out of inexpensive materials. You'll learn how to:
Create large-scale stylized flowers from standard sheets of paper
Make life-like flowers from crepe paper
Use your paper flowers in a variety of party decor creations
Time
Wednesday Mar 29th – Thursday Mar 30th
9:00am – 9:00am PDT
Link: https://www.creativelive.com/courses/how-make-paper-flowers-robert-mahar