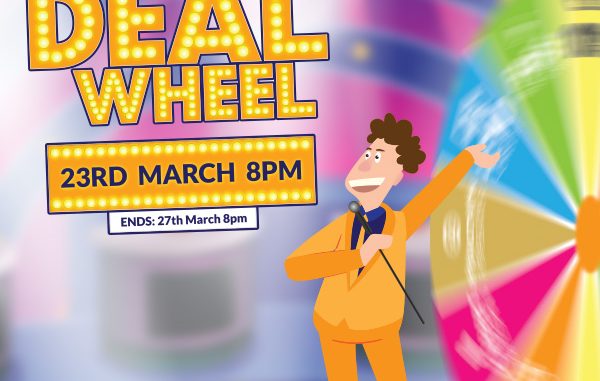 Hochanda TV is launching at 8PM (GMT) 23rd of March 2017, an event called "The Deal Wheel".
Read the press release below.
Join us for the launch of The Deal Wheel Event tomorrow from 8pm, where we will spin the wheel each hour to offer you an exciting deal with every spin!
There are plenty of amazing offers and special discounts to be redeemed. From free P&P, 10% off anything to Free Masterclasses, Extra Freedom Discounts and more! Be sure to tune in live to find out which amazing reward will be valid for that hour only
Each reward the wheel lands on will be posted to our Facebook page. Remember, offers will only be valid for that live hour so like our page to make sure you don't miss out!