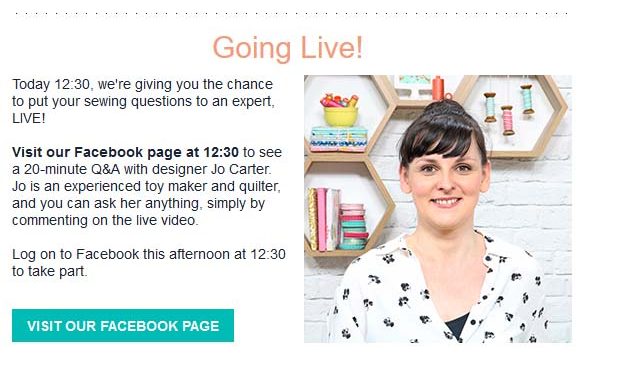 Enjoy questions and answers time with Jo Carter at the sewing quarter LIVE on Facebook.
Read the press release below.
Today 12:30, we're giving you the chance to put your sewing questions to an expert, LIVE!
Visit our Facebook page at 12:30 to see a 20-minute Q&A with designer Jo Carter. Jo is an experienced toy maker and quilter, and you can ask her anything, simply by commenting on the live video.
Log on to Facebook this afternoon at 12:30 to take part.
Link: https://www.facebook.com/sewingquarter