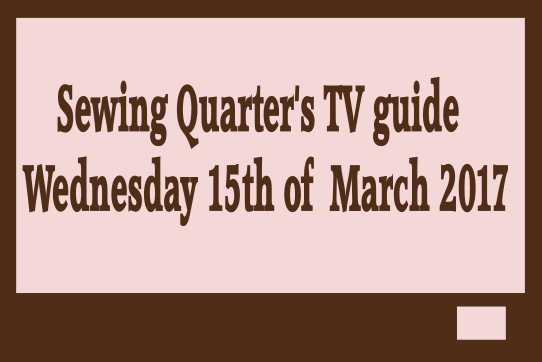 Here is Sewing Quarter's TV guide for Wednesday, 15th March 2017.
8:00AM: Wonderful Whale Softie – Toymaking expert Jo Carter has a handy kit, a pattern, and a handful of top tips to help us create a cuddly whale companion.
9:00AM: Perfect Pencil Case – We're joined by the masterful Sammy Claridge, who'll show us how to make a gorgeous pencil case using Joel Dewberry's unmistakable prints.
10:00AM: Feathered Friend  – Join Jo Carter for a real 'hoot', as she knocks up a nocturnal softie in the form of a delightful owl.
11:00AM: Cute Canvas Back Pack  – Bold prints meet muted duck egg tones, as Sammy Claridge shows us how to make a cute canvas backpack using some of our favourite fabrics.
Watch Sewing Quarter on,
Freeview 78
Online- sewingquarter.com