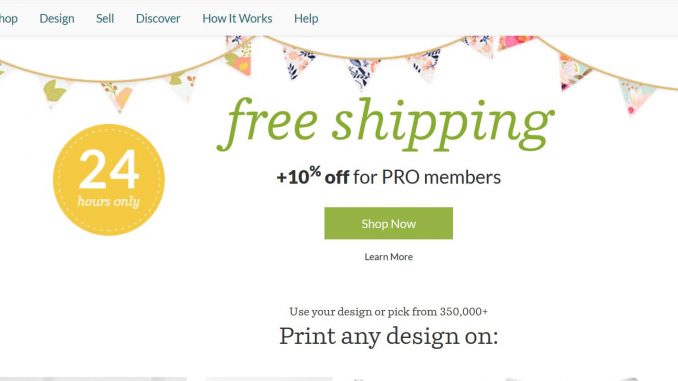 It's free shipping on Spoonflower from 9th March 2017 to Noon(EST) 10th March 2017.
Read the Press release below.
This free Standard shipping offer is valid from 12 p.m. EST Thursday, March 9, 2017 through 12 p.m. EST Friday, March 10, 2017.
Free Standard shipping is applicable on all purchases completed during the promotion period.
Spoonflower PRO members receive an extra 10% off 1+ yards of fabric, rolls of gift wrap and rolls of wallpaper. PRO membership must be purchased before the 10% discount will take effect. The 10% discount will then be automatically applied to your next order during the promo period.
The additional 10% for Spoonflower PROs is not valid on retired fabrics, fat quarters, sample packs, swatch samplers, test swatches, color guides, The Spoonflower Handbook or Spoonflower PRO memberships.
Promo offer can be combined with 10% Everyday Designer Discount, but cannot be combined with any other promotional offers.
If your order qualifies for the Bulk Discount, you will receive the greater of the two discounts.
Promotional pricing doesn't affect commissions – during promotions, designers still receive up to 15% commission based on the original price point.
Offer is applied to your cart automatically. No code necessary.
This offer applies to US and non-US destinations.
Previous purchases are not eligible for adjustments.
If you have any issues with purchasing, please reach out to help@spoonflower.com.