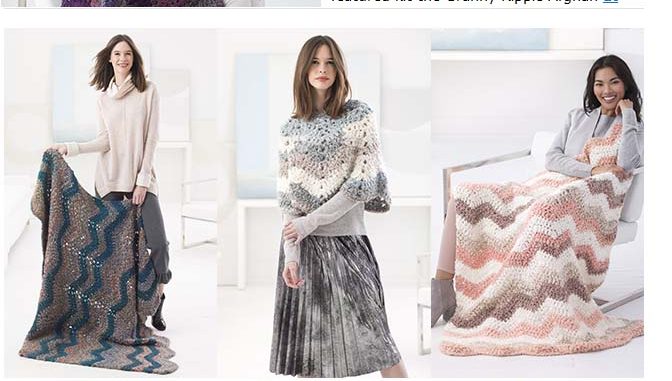 Ripples designs take lead on Lionbrand yarns' crochet pattern for this week.
Read the press release below.
Did someone say Ripples?
Crochet Kit: The Granny Ripple Afghan.
This week we're all about the ripples! Check out our 7 new patterns featuring calming wave-like patterns for you and your home alike.
*You will need to register on Lionbrand yarns' site to download the patterns.
Link: http://www.lionbrand.com