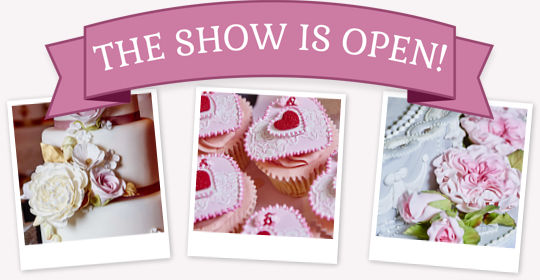 The cake show by Cake International is open today (22nd of April 2017) at Alexandra Palace London.
Read the press release below.
Cake International London now open!
Welcome one and all to Cake International Alexandra Place 2017!
22-23 April 2017
Alexandra Palace, London
Open 10am – 5.00pm
This world renowned and much-loved show will be hosting hundreds of competition pieces, a full programme of demos and workshops across three theatre spaces, and stalls and stands with every cake related product and innovation under the sun ready to be snapped up and added to your baking box, cupboard or room!
Don't miss the chance to lose yourself in a stunning display of wedding cakes and dresses in our high-end bridal boutique-styled exhibit – Wedding Gowns through the Decades!
Enter a 15 metre walk-through experience with rows of stunning wedding cakes, where artists have chosen a wedding dress designer as their inspiration. This is the seminal cake decorating and sugarcraft event of the year – and your chance to learn techniques direct from the professionals and so much more!
You can still grab a ticket on the door and join us in a jaw-dropping, colour infused, gigantic cake wonderland! If you're visiting the show make sure you share all your photos and highlights with us on social media #cakeinternational
Link: https://www.cakeinternational.co.uk/london/