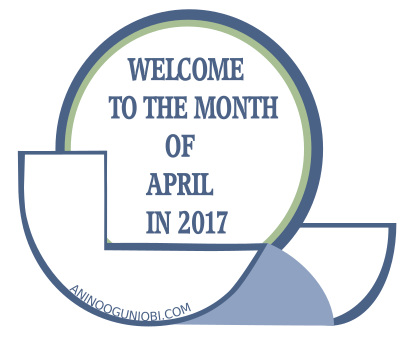 Happy new month everyone.
We are in the month of April already.
It is Spring season over here in London, whatever season you may be experiencing make the best of it and craft( taking pictures, cardmaking, sewing, knitting/crocheting, baking/cooking, gardening, make-up/hair styling, painting- artist/painter, home- decorating, millinery, quilting, designing and much more).
Trees are in bloom ready for fruiting, deriving the name Spring blossom.
It's time to start gardening and enjoy some Spring cleaning if you haven't started yet.
With the season changing, please take care of your children and yourself so as not to fall ill.
This month our theme will be "our future" because we do dedicate the month of April to Children.
You know that children are the future and next generation.
So, let's inspire children with lovely and educating crafts( especially our future crafters).
It is time for the Easter break/Spring holidays for children.
I pray that this month is kind and favourable to you.
*Dear child/children, you are always in our thoughts and prayers.
This is a time to take beautiful pictures of those Spring blossoms.
Last month was, National craft month and I hope that you crafted or was inspired by different crafts.
A lot of festive activities is laid out this month.
Good Friday- Friday 14th of April 2017
Easter Sunday- Sunday 16th of April 2017
Easter Monday- Monday 17th of April 2017
Enjoy the month and craft happily and beautifully.