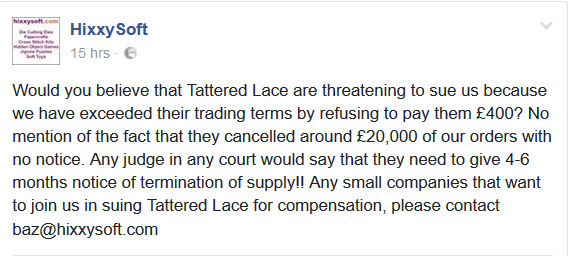 According to a post by HixxySoft on its facebook page, Tattered lace is threatening to sue HixxySoft.
See the screenshot below.
Would you believe that Tattered Lace are threatening to sue us because we have exceeded their trading terms by refusing to pay them £400?
No mention of the fact that they cancelled around £20,000 of our orders with no notice. Any judge in any court would say that they need to give 4-6 months notice of termination of supply!!
Any small companies that want to join us in suing Tattered Lace for compensation, please contact baz@hixxysoft.com