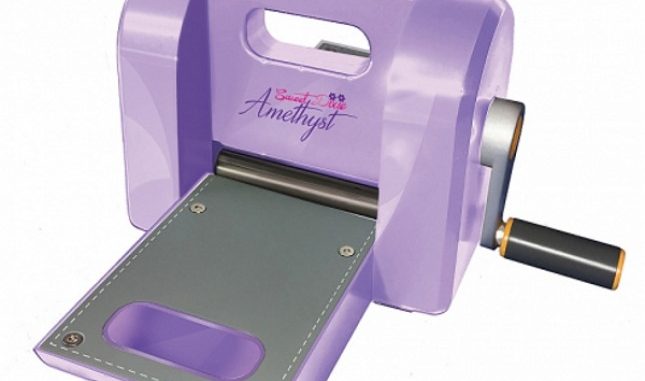 Do you want to try your hands on die-cutting and embossing crafts? The sweet Dixie Amethyst die-cutting/ embossing machine is  £34 on Hixxysoft.
The features of the machine are;
Use the Sweet Dixie "Amethyst" Die Cutting & Embossing Machine with all Sweet Dixie and virtually all other thin metal dies up to 159mm x 78mm.
1 x Sweet Dixie "Amethyst" Die Cutting and
Embossing Machine
2 x Clear Cutting Plates 159 x 78mm
1 x Rubber Embossing Mat 159 x 78mm
1 x Operating Instruction Booklet
No Assembly Required
Non-Slip Base
One Year Warranty
Machine Dimensions Width 195mm (including handle). Height 120mm, Depth 80mm
Weight 875gm
Link: https://hixxysoft.com/dies-folders/other-dies/sweet-dixie/amethyst-die-cutting-and-embossing-machine.html