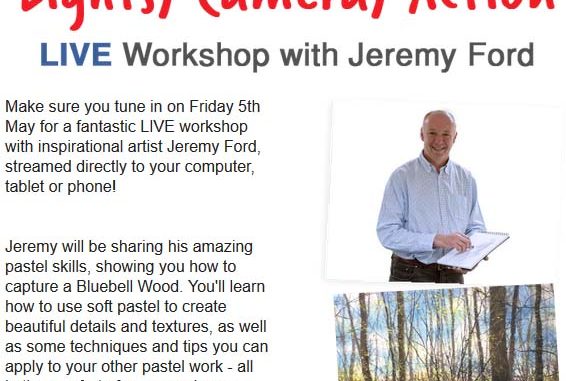 Join Jeremy Ford and learn to paint a Bluebell wood.
Read the press release below.
Make sure you tune in on Friday 5th May for a fantastic LIVE workshop with inspirational artist Jeremy Ford, streamed directly to your computer, tablet or phone!
Jeremy will be sharing his amazing pastel skills, showing you how to capture a Bluebell Wood.
You'll learn how to use soft pastel to create beautiful details and textures, as well as some techniques and tips you can apply to your other pastel work – all in the comfort of your own home.
To watch this great workshop LIVE
simply click the link below to pre-register!
Link: http://community.saa.co.uk/video/?page_id=2614