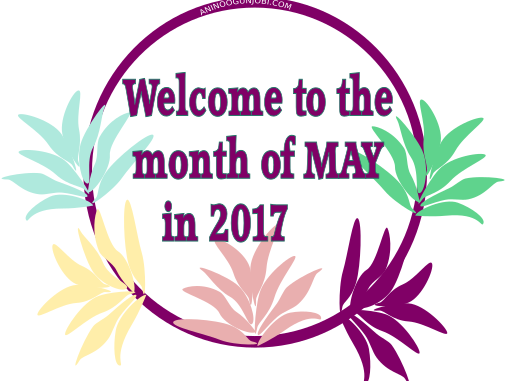 Happy new month and welcome to the month of MAY in the year 2017.
As the saying goes " April showers bring May flowers", our theme for this month will focus on flowers.
This month our theme will be "When flowers bloom and where flowers bloom".
Take a look around you and see where flowers bloom in crafts or occasions and incorporate them in your crafts.
Mother's day in the USA is on the 14th of May
Weddings and other parties
Photography- backdrops, landscape
Gardening
Fashion design
Home decor
Giving or in appreciation
Clothing
Greeting cards
Colourful display and colour palettes
Hair and make-up
Food
Just colouring or painting
Different crafts to use flowers in
Illustrate flowers or plants
Make dry flowers
and many more occasions giving us more reasons to craft.
I pray that this month is kind to you and favours you.
Have a good laugh and relax.
Have a blessed month.