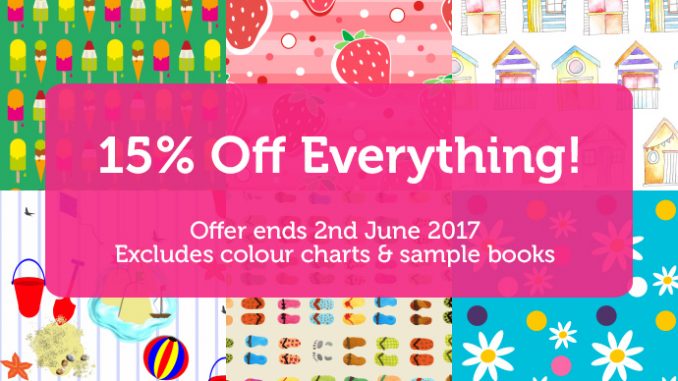 Woven Monkey offers 15% (fifteen percent) off everything on its site with exception to colour charts and sample book.
Read the press release below.
The sun is shining and it's a bank holiday weekend. Things couldn't get any better. Oh wait they just did, we're offering 15% discount off everything, including our shop designs!
To take advantage of this amazing promotion you'll have to hurry though as it's only available until 2nd June.
Link: http://www.wovenmonkey.com/
Our shop: http://www.wovenmonkey.com/designers/anino-ogunjobi/