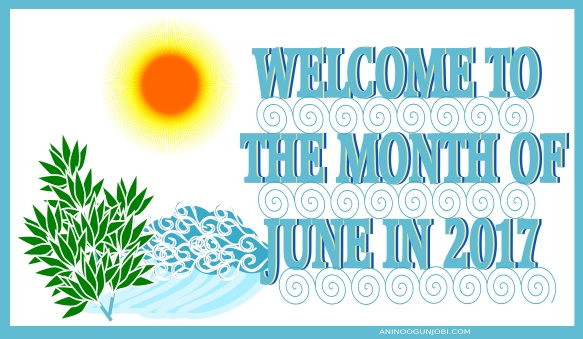 It is a new month!
It is the month of June, the sixth month of the year.
With the sun shining high in the sky this month of June,
Our theme of this month is " When the Sun shines".
Think and be inspired with this theme,
Weddings take place,
We go for a picnic,
We see flowers in bloom,
Visit the beach,
We invite friends over,
We relax and enjoy,
We sunbathe,
We make lemonade,
We drink juice or water(We quench our thirsts),
We party,
We go on a tour/holiday
and much more.
I pray that this month is good and favourable to you.
Happy new month and enjoy the month of June.
Craft alot and stay safe!