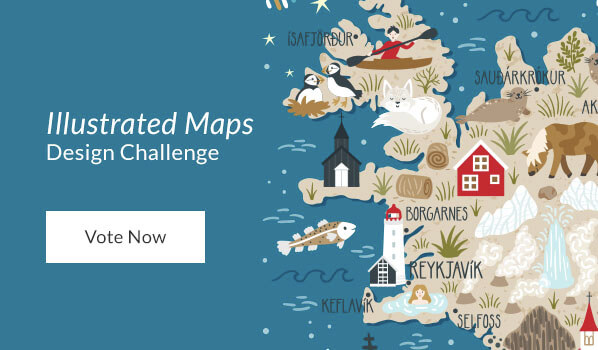 Voting for the illustrated map design challenge by Spoonflower closes on the 8th of August 2017 at 3pm PDT(Pacific Daylight Time).
Read the press release below.
Stock up on your favorite car snacks, turn on the tunes and get our your maps because it's time for one last summer road-trip! Create a design inspired by the open roads. Whether you're venturing through a new city or drafting the perfect treasure map, show us how you're inspired by this navigation tool. Hand illustrating your map is not required but do your best to create an illustrated style.
Timeline
07/07/2017: Submissions open
08/01/2017: Submissions close at 3pm EDT
08/03/2017: Public voting opens
08/08/2017: Public voting ends at 3pm EDT to determine top 25 entries
08/10/2017: Spoonflower will announce the winner
Link: https://www.spoonflower.com/contests/illustrated-maps