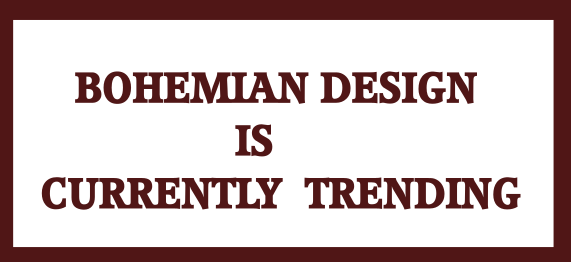 Bohemian design is currently trending in design competitions, fabric designs, jewellery, graphic, fashion design, colours and much more.
Recently, there has been designing competition with the Bohemian theme, Spoonflower presented a Bohemian design contest to its designing community.
Fashion Formula also had a design contest with the theme Bohemian.
Fire mountain gems have a "Summer Bohemian" trend jewellery alert for their community.
In card-making, Ultimate Craft Company showcased some Bohemian designs in craft dies, paper-pads, decoupage papers and hot-foil stamps on Create and Craft TV.
With this trend in the designing community, what is Bohemian comes to mind!