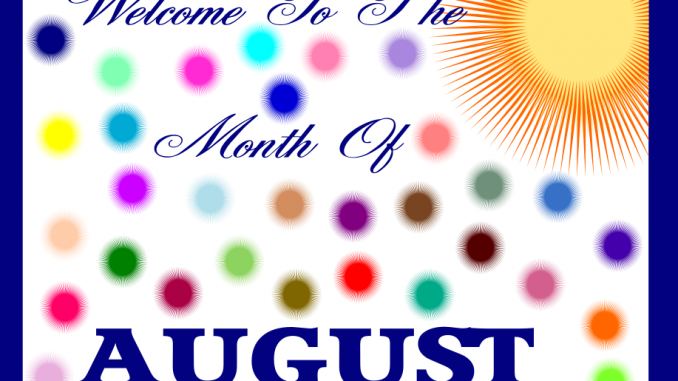 It is the eighth month of the year.
Eight(8) is said to be the number of "New Beginnings".
Our theme for this month is "Bursting with colours".
Lemon is our fruit of the month of August.
I hope you enjoyed " 30 days with strawberry" last month(July 2017) on this blog because I did.
Let's see what we can craft this month with our theme  "bursting with colours" and our fruit of the month which is Lemon.
Have a blessed and fulfilled month.
Have fun and remember to be kind, stay safe and craft alot.
Happy new month and welcome to the month of August in the year 2017.