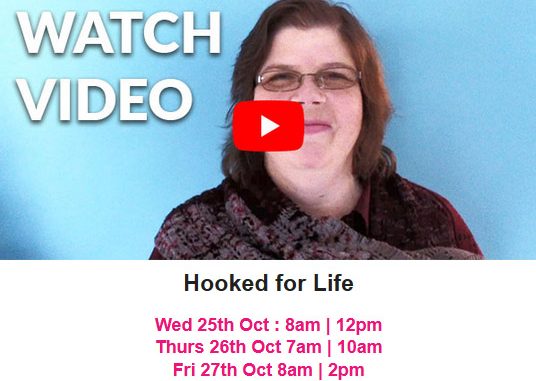 Mary Beth Temple of "Hooked For Life" is a new supplier to Hochanda TV. Watch Mary Beth Temple on Hochanda TV at 8AM and 12 noon BST(British Summer Time) on the 25th of October 2017.
Read the press release below.
The Popular US knit and crochet author/teacher Mary Beth Temple is showcasing some amazing brands in the knitwear arena including Zen Yarn Garden and Diamond Yarns from Canada, and Denise Interchangeable Needles and Della Q from the US.
Mary Beth is a well-known expert in her field and is an excellent tutor – so whether you are an experienced knitter/crocheter looking for some new tips and technique – or this is a new craft to you; then tune in to see Mary Beth in action.
In addition to products from the sponsors' regular product lines, Mary Beth will be unveiling eight new patterns in her Hooked for Life line that were designed especially with the Hochanda viewer in mind.
Hooked for Life
Wed 25th Oct : 8am | 12pm
Thurs 26th Oct 7am | 10am
Fri 27th Oct 8am | 2pm
Watch Hochanda TV on,