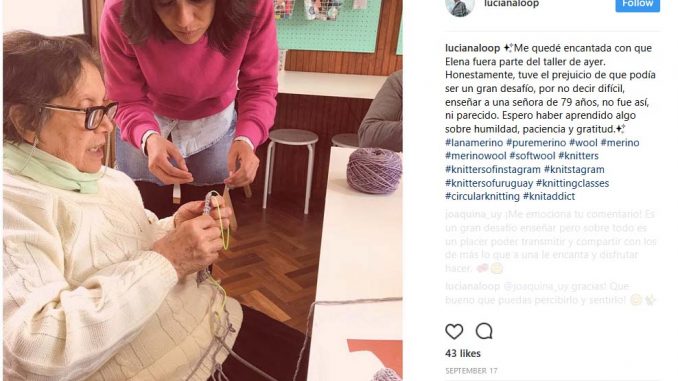 To celebrate our theme "opportunities in crafts" we have to celebrate various crafters.
Today our featured crafter is a hand-knitting teacher known as Lucianaloop on Instagram.
From the screenshot.
Me quedé encantada con que Elena fuera parte del taller de ayer. Honestamente, tuve el prejuicio de que podía ser un gran desafío, por no decir difícil, enseñar a una señora de 79 años, no fue así, ni parecido. Espero haber aprendido algo sobre humildad, paciencia y gratitud.
Google translation:
I was delighted that Elena was part of yesterday's workshop. 
Honestly, I had the prejudice that it could be a great challenge, not to say difficult, 
to teach a 79-year-old lady, it was not like that. 
I hope I learned something about humility, patience and gratitude.