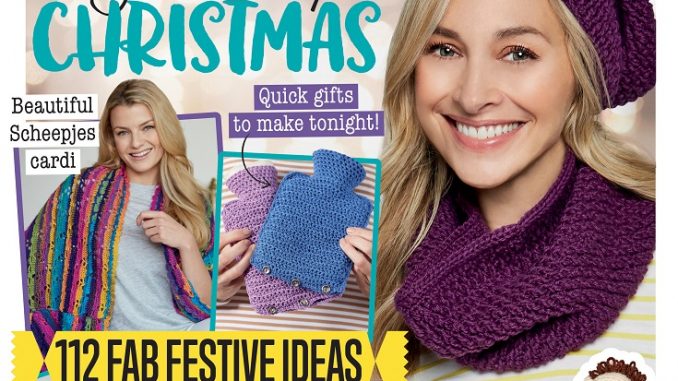 Issue 21 of Crochet Now Magazine will be on sale from the 26th of October 2017.
Read the press release below.
THIS MONTHS FREE GIFTS!
Our new issue is on sale next week on Thursday 26th October.  Here's your first look at this festive new issue. Lucky subscribers will be receiving their copies this weekend, so keep an eye out for the postie!
With this issue, you'll get a sirdar festive blanket pattern and a hexagon blocking board!
This issue focuses on bringing a little luxury to the festive season. With patterns aimed at providing that special gift for the someone special in your life, you'll find loads to love in this issue. From blankets to accessories to toys, there's plenty to keep you busy over the next few months.
2 free gifts!
35 patterns to make
Fabulous festive makes for you and your family
Gorgeous blankets to try
Step-by-step crochet tutorials
Quick-makes and ideas you'll love
Vintage Sweethearts crochet-along continues