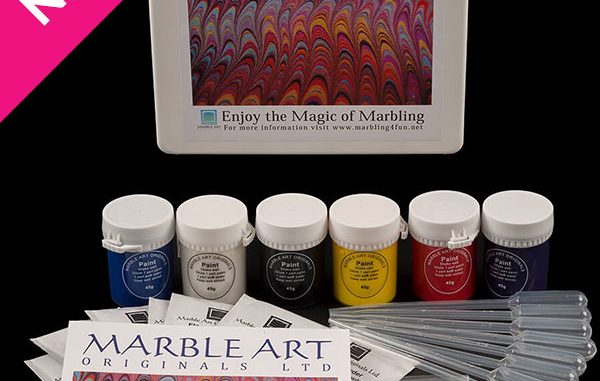 Marbling 4 Fun is coming to Hochanda TV as a new supplier.  Join Craig Joubert on Friday the 10th of November 2017 at 8 am and 12 noon as he demonstrates some marbling techniques.
Read the press release below.
Guest: Craig Joubert, 
FRI 10th Nov: 8am | 12pm
Marbling 4 Fun
Fancy trying something different? Then tune in to the Marbling 4 Fun shows and enjoy this mesmerising, memorable and rewarding experience.
The Marbling 4 Fun kit is simple to use, designed for most ages (adult support is required).
The kit gives excellent results on all natural materials; for example – cotton, silk, satin, linen, unbleached calico, viscose, lightly tanned leather, wood, paper, unglazed ceramics and so much more.
Watch Hochanda TV on,