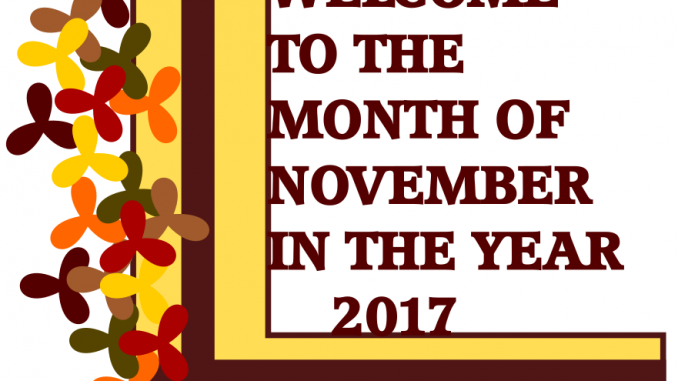 The 11th month of the year is here!
Wow! The year is fast.
Even if you didn't achieve most of your goals, do not be weary.
Our theme of this month is "Thanksgiving".
Our American friends will be having their "Thanksgiving" this month.
This month let's be thankful for everything.
Take a look around you and be thankful.
Each day, we will pick a craft and be thankful for the people\ crafters and customers in it.
We will be thankful for many things that have affected and influenced our lives.
We will continue our last month's theme "career opportunities in craft" and then feature more crafters.
Remain blessed, stay safe and let's start giving thanks now!
Happy new month and welcome to the month of November in the year 2017.