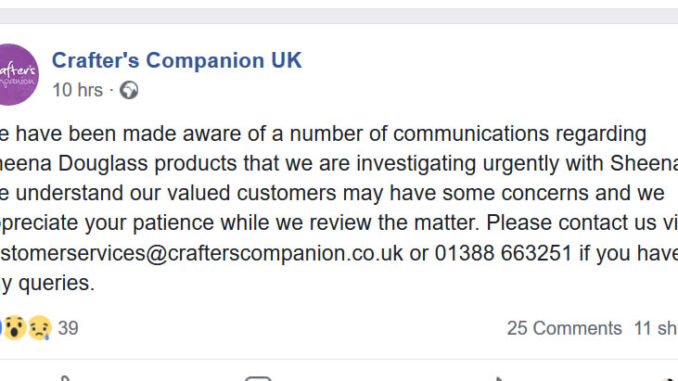 Crafter's Companion has issued a statement on its Facebook page concerning Sheena Douglass' stamps that are in alleged infringement of other artists' copyright.
See the screenshot and the statement below.
We have been made aware of a number of communications regarding Sheena Douglass products that we are investigating urgently with Sheena.
We understand our valued customers may have some concerns and we appreciate your patience while we review the matter.
Please contact us via customerservices@crafterscompanion.co.uk or 01388 663251 if you have any queries.