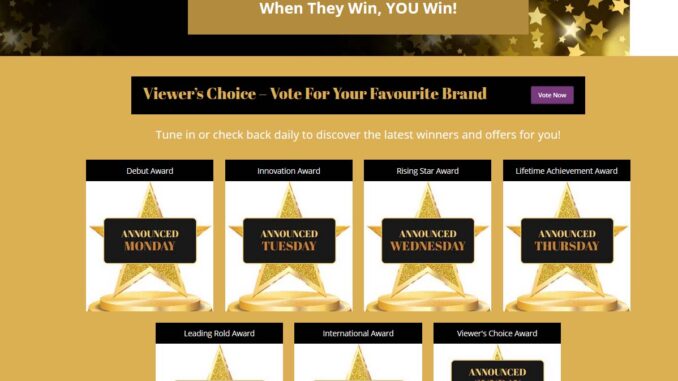 Create and Craft TV start their Craftas 2018 from Monday 10th of December 2018 and voting for the favourite brand ends Thursday, 13th December 2018.
Read the press release below.
Craftas 2018
When They Win.. You Win!
Tune in from Monday for our CRAFTA Awards – and discover the prize that awaits YOU too!
Debut Award- Announced Monday
Innovation Award- Announced Tuesday.
Rising Star Award- Announced Wednesday.
Lifetime Achievement Award- Announced Thursday.
Leading Rold Award – Announced Friday.
International Award- Announced Saturday.
Viewers' Choice Award- Announced Sunday- vote for your favourite brand (Voting ends Thursday, 13th December).
https://www.createandcraft.com/gb/craftas