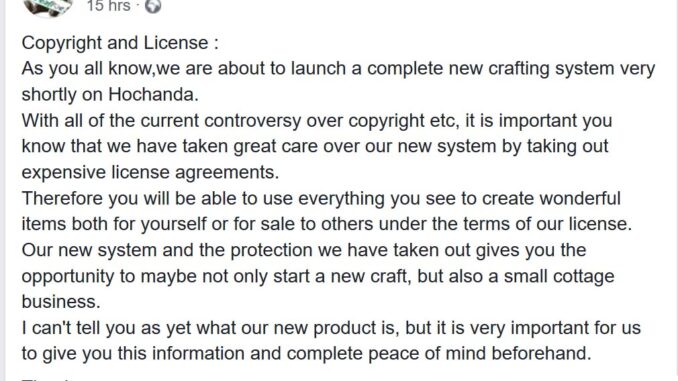 Be Creative Craft Company clears the air with a copyright and license statement concerning its products.
From the screenshot
Copyright and License :
As you all know,we are about to launch a complete new crafting system very shortly on Hochanda.
With all of the current controversy over copyright etc, it is important you know that we have taken great care over our new system by taking out expensive license agreements.
Therefore you will be able to use everything you see to create wonderful items both for yourself or for sale to others under the terms of our license.
Our new system and the protection we have taken out gives you the opportunity to maybe not only start a new craft, but also a small cottage business.
I can't tell you as yet what our new product is, but it is very important for us to give you this information and complete peace of mind beforehand.
Thank you.
Gordon