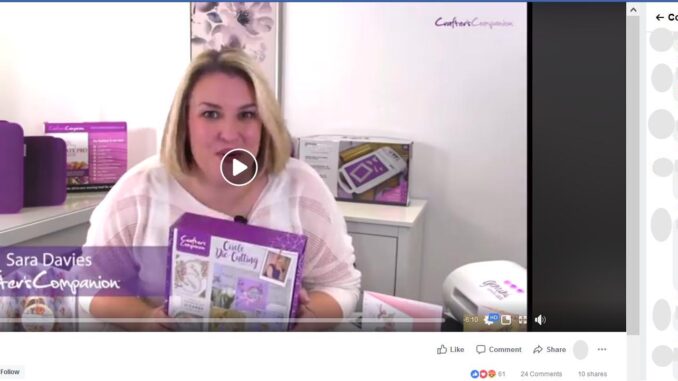 Crafter's Companion UK posted a video of Sara Davies revealing the content of the subscription box and asked if crafters have purchased it. However, Crafters replied to the comment stating why they will not buy the subscription box.
From the screenshot.
Crafter's Companion: Have you purchased your monthly Craft Box yet?
Crafter 1: Nope, the way you have treated us your customers lately.
Crafter 2: Sorry No. I have no confidence that the stamps in the box are not copied from the internet somewhere.
Crafter 3: Nope, you have lost my trust and my custom.
Crafter 4: NO. I don't buy from you as your company uses stolen artwork to make £££££ crafters Companion Sara Davies
Crafter 5: Never been a worse time you mean. I wouldn't have confidence that I wasn't going to get stamps that have been copied from talented photographers and artists, . I'm cant beleive anything that CC say at the moment. Please take note of Marcos comment that you have not contacted him, he states clearly the stamps must not be used.
Crafter 6: No way! Lost all confidence in your product and company!
Crafter 7:  Sadly, I no longer feel confident ordering anything from Crafter's Companion UK
Crafter 8: Nope