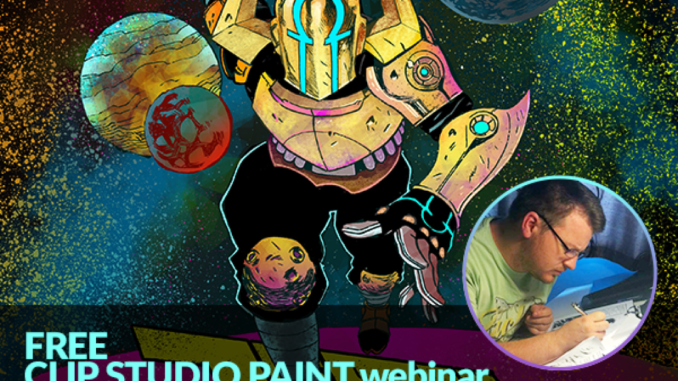 Register and join PJ Holden for a free Clip Studio Paint Webinar at 11am PST, 27th of December 2018.
Read the press release below.
FREE CLIP STUDIO PAINT Webinar with PJ Holden
Join us on Thursday, December 27 at 11am PST for a FREE 1-hour webinar with Judge Dredd and X-Men comic artist PJ Holden.
PJ will guide you through some of the more advanced features of Clip Studio Paint PRO and Clip Studio Paint EX, with a particular focus on workflows and how to increase your productivity within the application.
Whether you're all digital or a traditional artist using Clip Studio Paint as part of your creation process, there will be a lot to learn.
Link: https://register.gotowebinar.com/register/8426770760517356291