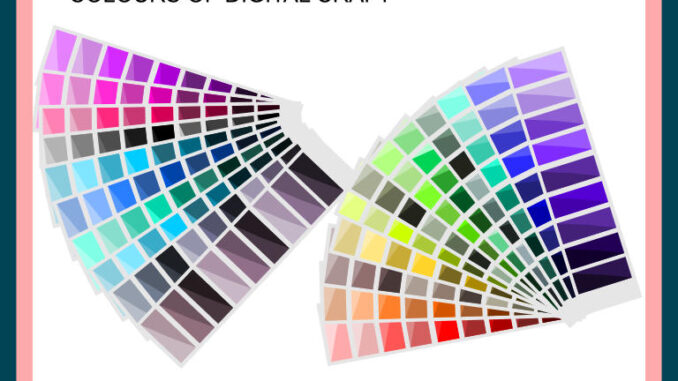 Jaunita narrates how she started digital crafting.
My journey to a dedicated digital crafting life started when I saved for some colouring markers and spent about Eighty Pounds(£80) due to an offer at that time(about eight years ago). To my dismay, most of the ink in the pens dried after some time. It caused me sorrow because I deprived myself of some things to afford these colouring markers.
The dried-up colouring markers became a topic in my house anytime I wanted to order something. For now, these colouring markers are only good for photoshoots.  I heard of a refill but discouraged myself that not again will I invest in these colouring markers.
However, I was encouraged to buy some acrylic, watercolour and oil paints and there were paints here and there. I tried painting but no success came from my work.
I was listening to a digital crafter and he said that you can have access to any amount of colour or paint digitally and there is no waste. If you don't like what you have painted, delete that layer or make that layer invisible and paint on another layer. You can also use the "undo" button.
Really! I said surprised because I have been scared of digital crafting.
Oh Yes! You can! If you do love a certain shade of colour do save its HTML or Hex code, he said as he smiled confidently at me.
I will take you through some graphics software and you can choose the ones to play with, when you are ready do let me know, he stated with an affirming nod of his head.
Why not! I said so excited. I don't need to replace any ink pads, pens and many more. All I need is a graphics tablet, stylus, software, printer and printing paper (if I desire to print) and my dedicated self.
I started the classes with the digital artist and here I am today enjoying digital craft in fullness.
I will talk about my classes some other time, my trials and my success in the art of digital crafting.