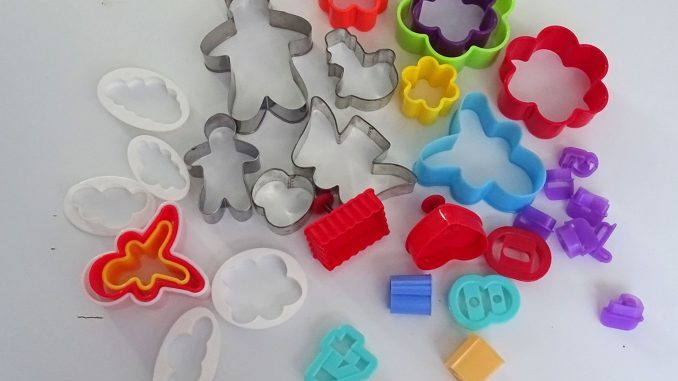 Our featured post from Crafters Dictionary is a Cookie Cutter.
Cookie Cutter
This is a sharp plastic or metal object used for cutting the dough into shapes for biscuits or cookies.
Cookie cutters come in a variety of shapes and sizes to suit the occasion being designed for.
Cookie-cutter can also be used to cut sugar fondant.
Types of Cookie Cutters
Plastic Cookie Cutters:- These are made from food-safe plastic. They come in a variety of colours and shapes.
Plunger Cookie Cutters:- 
Embossing Cookie Cutters:- 
Metal Cookie cutters:- 
Uses of Cookie Cutter
Cookie-cutter can be used to make…
*If you have a Youtube video showing a technique, uses or tutorial on this product, please comment with the link to your tutorial and Crafters Dictionary will add the link to the post on its website.
Read more on: https://craftersdictionary.com/