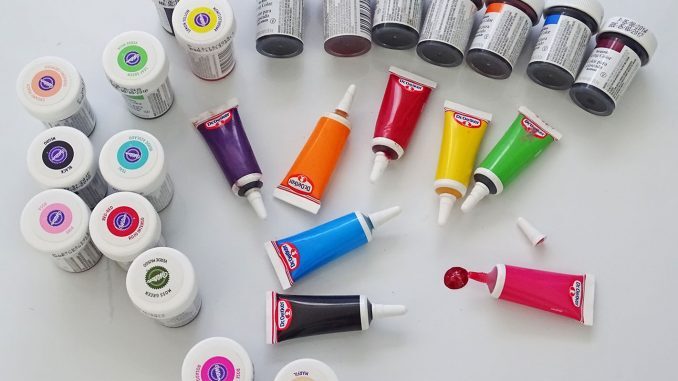 Our featured post from Crafters Dictionary is a Food Colouring.
Food Colouring
This is an edible dye that is added to food to create striking or different colours on the food.
Types of Food Colouring
Food colouring comes in different forms like powder, liquid, paste, mist or spray.
This is a food colouring like a mist that is in a spray can.
Paste Food Colouring
Gel Food Colouring
Liquid Food Colouring
Lustre Dust Food Colouring
Blossom Tint Food Colouring
*If you have a Youtube video showing a technique, uses or tutorial on this product, please comment with the link to your tutorial and Crafters Dictionary will add the link to the post on its website.
Read more on; https://craftersdictionary.com/