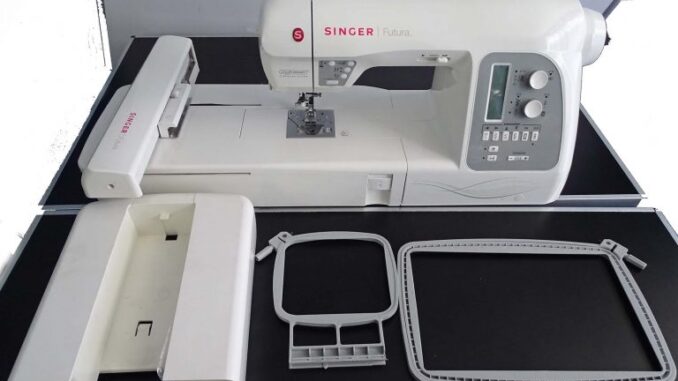 Our featured post from Crafters Dictionary is the Sewing and Embroidery Machine.
This is a computerized machine used for embroidering motifs or designs on clothing.
Some embroidery machines can be connected directly to a computer while some can use USB sticks or have designs downloaded into them.
Embroidery machine with its embroidering hoops. This machine connects to the computer to use its embroidery features. Singer Futura XL550
*If you have a Youtube video showing a technique, uses or tutorial of this product, please comment with the link to your tutorial and Crafters Dictionary will add the link to the post on its website.
Read more on; https://craftersdictionary.com/