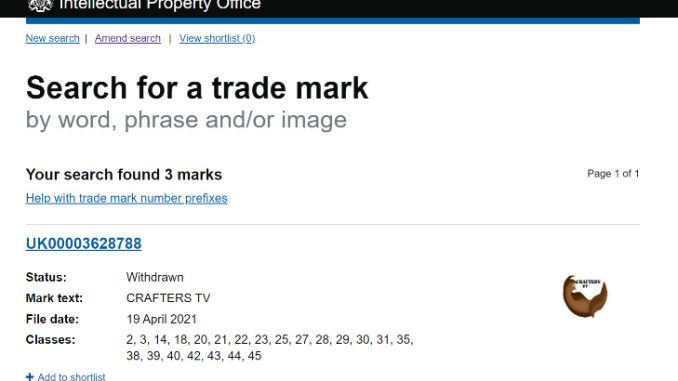 I know that many of you have been waiting for the reason why I withdrew my application from the UK's IPO.
Some of you already know the reason but some do not… so here it is from me… I withdrew it to let peace reign and I don't have time for false accusations being peddled about me and getting into endless scruffles. Even if it when through the scruffles will never end!
I have already gotten another name whereby I can include most craft products and I am working with that name now.
Crafters TV (crafterstv.com) will remain my online portfolio for games, animation and virtual reality until I decide otherwise.
Thank you so much,
Anino