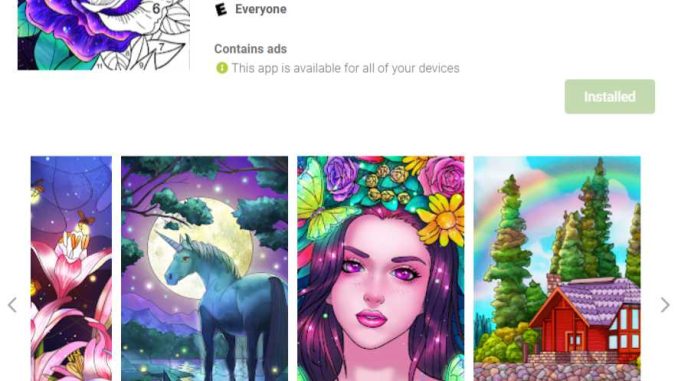 A paint by number game whereby there is a selection of colours or colour palette with numbers and scenery where each element or section is numbered too.
When the player selects a colour, the coordinating number on the scenery filled with white becomes transparent and the player will need to click each transparent section to fill with the colour.
If the transparent section is completed, the colour disappears from the colour palette.