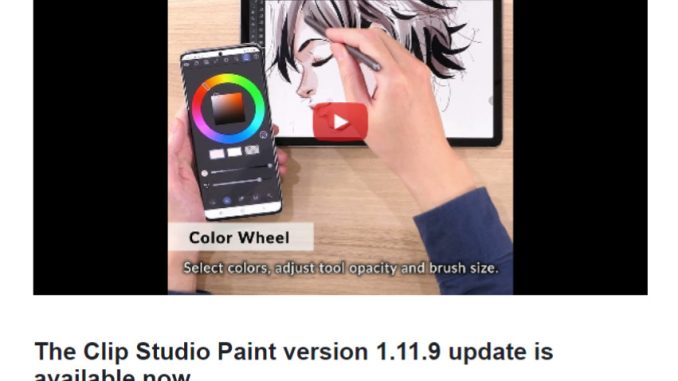 Well, Clip Studio Paint has announced its latest update and it is a companion mode.
Read the press release
The Clip Studio Paint Ver.1.11.9 update for Windows and Galaxy has been released on February 10, 2022.
Use your smartphone as a handheld shortcut remote with the all-new Companion mode.
Note: The Galaxy version will be available for download from the app store as soon as the review process is complete.
Link: https://www.clipstudio.net/en/dl/release_note/