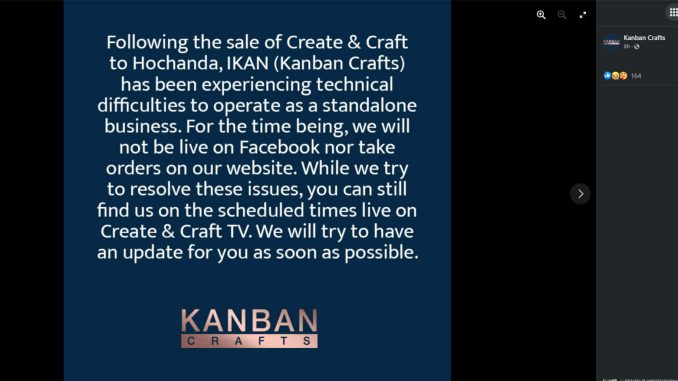 Kanban Crafts has released a statement regarding its position due to the sale of Create and Craft TV.
From the poster
Following the sale of Create & Craft to Hochanda, IKAN (Kanban Crafts) has been experiencing technical difficulties to operate as a standalone business. For the time being, we will not be live on Facebook nor take orders on our website.
While we try to resolve these issues, you can still find us on the scheduled times live on Create & Craft TV. We will try to have an update for you as soon as possible.