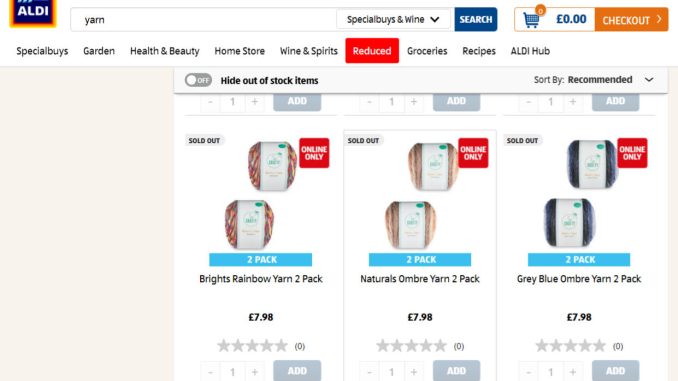 Aldi has experienced a sold-out on its yarn deals launched online on 27th February 2022.
Crafters took to social media to complain that by the time they woke up it was sold out.
At 7AM when I checked to order, I noticed a lot of yarns have sold out. I could only get a few like two of three different cake yarns. No Aran, no chunky yarns available but there were few double knit(DK) available.
Nevertheless, these yarns will be available in-store on Thursday 3rd March 2022.